College Fairs & Conferences
This webpage showcases the various college fairs, conferences and awareness weeks offered by Fullerton College and our university partners.
The Fullerton College Transfer Center hosts two college fairs and themed weeks to coincide with the college fairs:
Fall College Fair – Held in the month of October during National Transfer Student Week!.

Application Rush Week – A week of application-related services to assist students with the transfer application process.

Spring College Fair -Held in the month of April.

University Week – A week of services to encourage students to explore their transfer options.
University Week! (April 15-19)
The Transfer Center will be hosting "University Week" (April 15-19); a week of services designed to encourage students to research all of their transfer options!
* * * *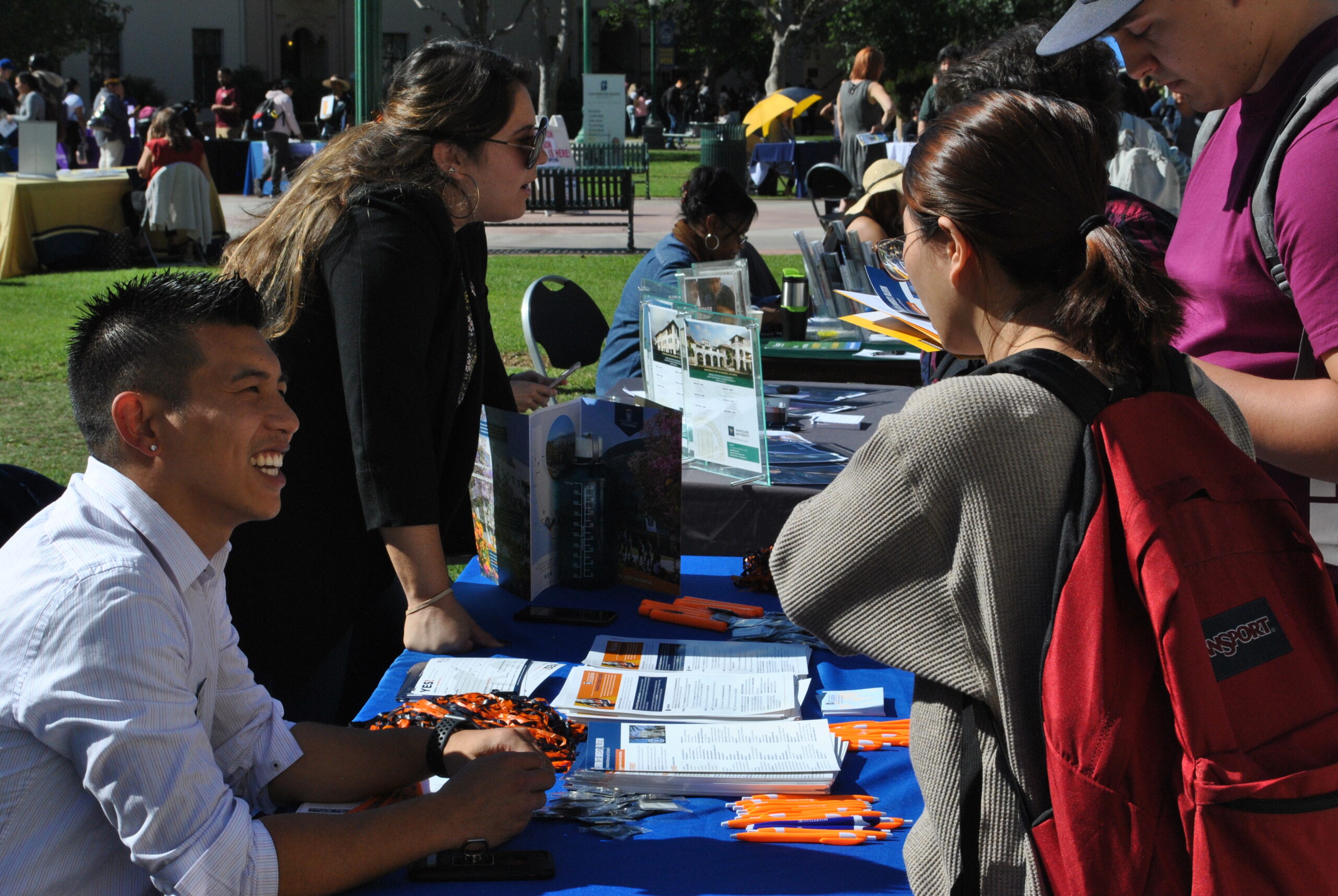 Tuesday, April 16, 2024 (10am-1pm), On the Campus Quad
The Spring College Fair returns to Fullerton College as part of our University Week! Meet representatives from over 40 regionally accredited colleges and universities. To properly host the college fair, the Transfer Center will be closed from 8am-1pm; however, we will still be accessible to the public in our Transfer Village on the quad that day! Join us on the quad!
Attention University Representatives & FC Campus Departments:
RSVP for the Spring College Fair will begin in January 2024. Please check back at that time.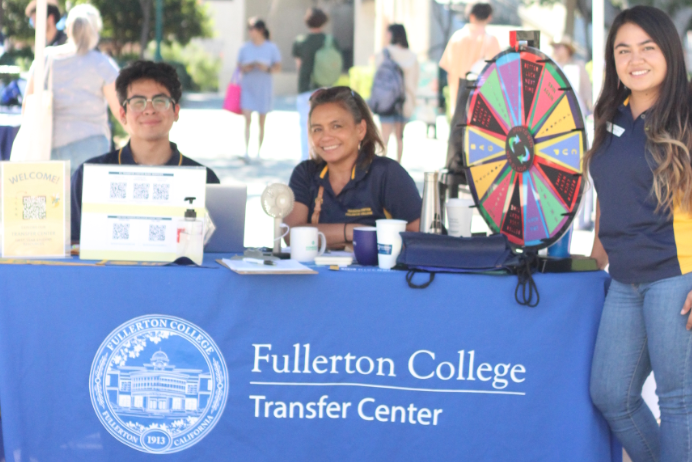 Services offered this week. Click the service for more information.
| | | | |
| --- | --- | --- | --- |
| DAY | DATE | TIME | SERVICE |
| Mon. | Apr. 15 |   |   |
| Tue. | Apr. 16 | 10am-1pm | Fall College Fair & Transfer Village (Campus Quad) |
| Wed. | Apr. 17 |   |   |
| Thu. | Apr. 18 |   |   |
| Fri. | Apr. 19 |   |   |
Other Fairs & Conferences