Transfer Celebration
The annual Fullerton College Transfer Celebration honors our students who are transferring to a four-year university by highlighting their accomplishments through an end of year celebration that friends and family may attend.  During the Transfer Celebration, students have their names called to the stage where they are awarded a Transfer medal that they are able to wear at Commencement.
IMPORTANT NOTICE!
It is with much sadness that we announce the cancellation of the 2020 Transfer Celebration as an in-person event due the current corona virus measures.
Instead, this year, students will be honored online on our Instagram campaign. For more information, please see below.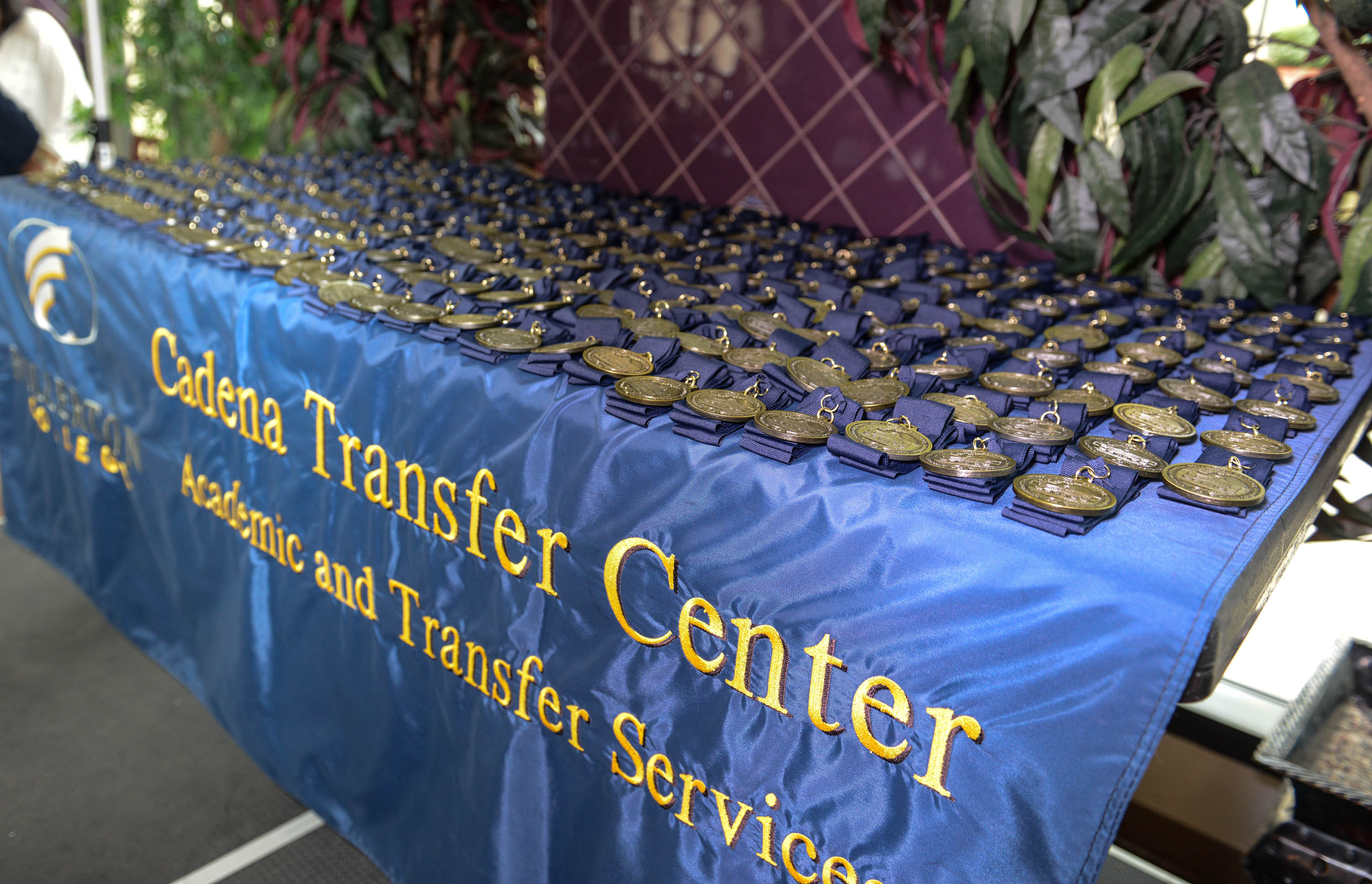 Please note that students must provide proof of their admissions offer from any four-year college or university. Students will have a chance to create a star for our very popular "Look Who's Transferring!" window display. See below for more details.
Transfer Celebration participants will be issued an "Honoring Transfer Medal" by the Fullerton College President. (see pic to the left) – IMPORTANT NOTICE: Students must attend the Celebration to be issued a transfer medal.
"Look Who's Transferring!"
In addition to the Transfer Celebration, we honor our transfer students through our Look Who's Transferring! display on the front window of the Transfer Center.
Students appreciate seeing their names on this display and continuing students feel a sense of empowerment when they read the names and the various colleges/universities to which these students will transfer.
Be a part of Fullerton College Transfer Center tradition!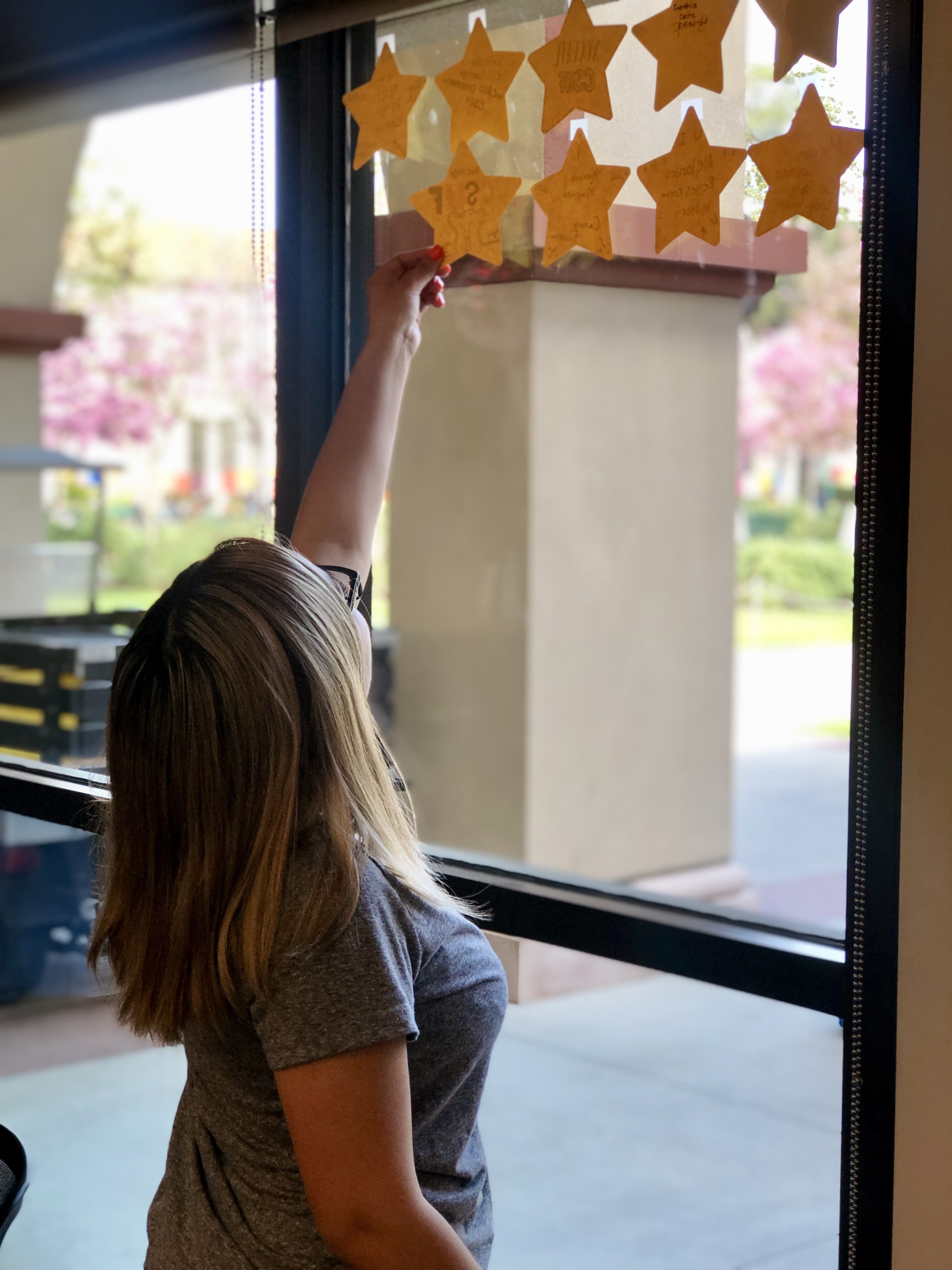 Transfer Celebrations Throughout the Years