Transfer Celebration
Congratulations on your acceptance to a university!
Each year in the month of May, the Fullerton College Transfer Center honors all of our yearly transfer students at the Transfer Celebration!
During the Transfer Celebration, students have their names called to the stage where they are awarded a "Honoring Transfer" medal that they are able to wear at the FC Commencement. In addition, beginning in April, the FC Transfer Center begins its "Look Who's Transferring" campaign to highlight our transfer students. 
Be a part of Fullerton College transfer history by participating in these annual traditions. See below for more information. 
Transfer Celebration
Due to the covid pandemic. The FC Transfer Celebration for 2021 has been cancelled.
We hope to continue this tradition in 2022.

"Honoring Transfer" medals
Attention Fall 2021 transfers, the transfer medal distribution has ended. If you have missed this deadline, we encourage you to contact the Transfer Center in August for further opportunities.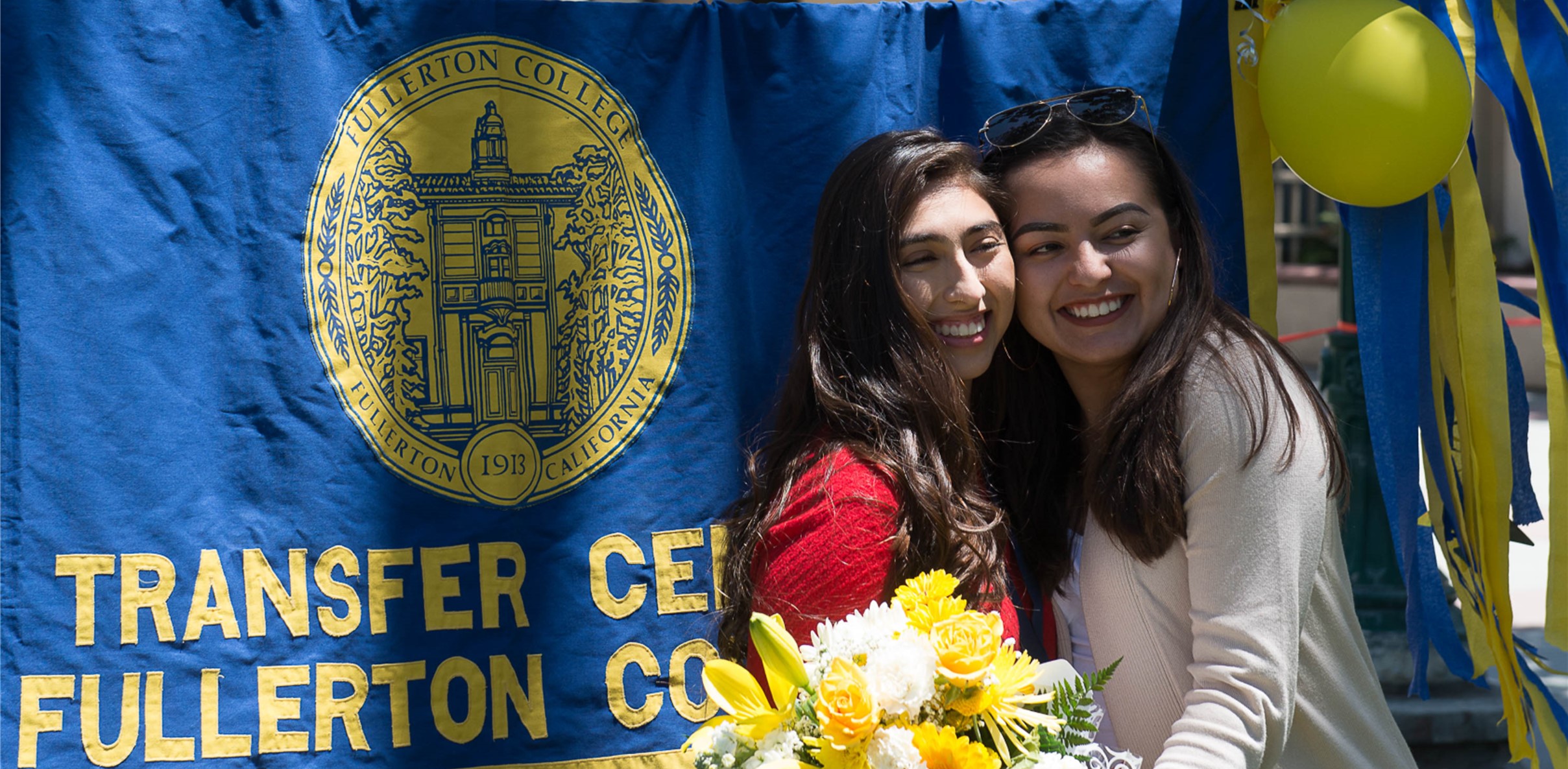 Look Who's Transferring!
Due to the covid pandemic, we will not be creating our Transfer Center window display. 
We are no longer accepting request for the LWT Instagram campaign.