Welcome First Year Students!
If your educational goal includes transferring to a four-year college or university, then you have made an excellent choice by choosing Fullerton College! With over 100 years of transfer experience, Fullerton College is a premiere California Community College that places a strong emphasis on preparing our students for the university! The embodiment of that commitment is the FC Transfer Center, an open service center that is part of the Counseling Division and dedicated to helping all students through the transfer process: exploration, preparation, and application.
The information on this webpage will provide you with a basic overview of the transfer process. We strongly recommend that you review all information below and then schedule an appointment with a counselor to begin your educational planning. 
If you are a prospective student and interested in Fullerton College transfer statistics, please visit our Transfer Statistics webpage.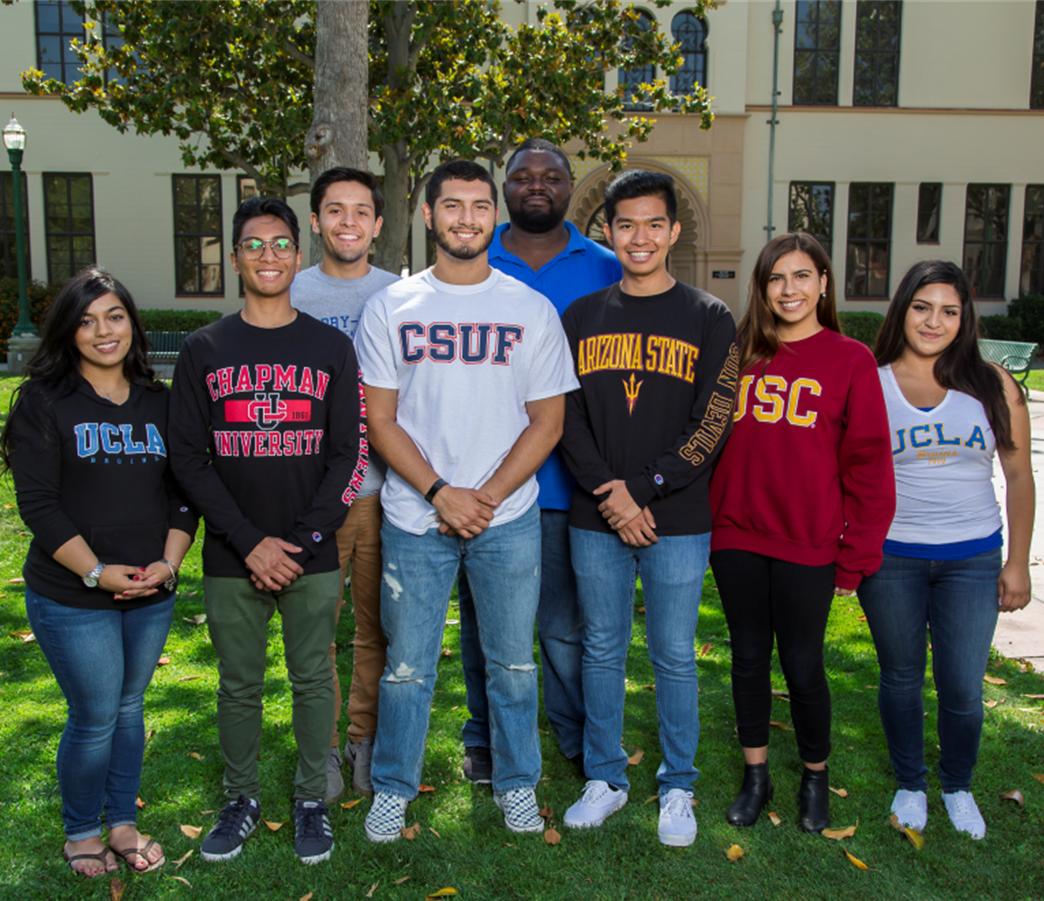 Year One – Freshman (0-30 transferable Units)
Your tasks during your freshman year will consist of career planning, choosing your major, exploring your transfer options, ways to enhance your chances of being admitted to your dream college, and meeting with a counselor to create your education plan.
Year Two – Sophomore (31-60 transferable Units)
In your sophomore year, you will begin your transfer application process by meeting a counselor to do "exit counseling" and then connecting with the Transfer Center to begin your application! 
Exit Counseling: Planning your final year at Fullerton College
In your sophomore year it will be very critical for you to meet with a counselor for what we call "exit counseling."
Exit Counseling is a process by which a counselor will review your educational plan to ensure that you will meet all transfer admission requirements by the:
End of the prior spring for a fall transfer
End of the prior summer for a midyear (winter/spring) transfer

Important Notice: Transfer opportunities may be limited for midyear transfers!
The Transfer Center highly recommends students to plan for a fall transfer.
In addition, counselors will review your competitiveness and special programs requirements (if applicable).
To schedule an appointment with a counselor please see the information in the "Preparation" section above.
Transfer Applications
Whether you are planning to apply to a Cal State, UC, or private college; your application process will begin in the year prior to your transfer.
Students applying to the Cal State and UC should note that the application is a year-long process consisting of:
Preparation – Exit Planning and Required Documents
Applying to the University
Updating your University with fall grades (fall transfers)
Responding to admission notices
Transitioning to the university
The Transfer Center provides the following application services to assist students:
Canvas pages for specific application cohorts (see our homepage)
Application Workshop Series:

Part 1: Are You Ready to Apply?
Part 2:

The Cal State Application
The UC Application

Part 3: After You Apply – The Next Steps
Part 4: Admission Decisions

Assistance with application writings:

UC Personal Insight Questions
Common Application essays

Special Program Workshops:

Associate Degree for Transfer Verification Seminar
UC Transfer Admission Guarantee Workshop

Individual Assistance
Group Question & Answer Sessions (During high-peak times)
Successful Transfers Stay Connected to the Transfer Center!
Many students make the mistake of waiting until it is time to apply to visit/contact the Transfer Center. Don't make that mistake! 
We offer a variety of ways for you to stay connected and informed!